Comic book fans, rejoice! July 13th marks "Embrace Your Geekness Day," and IMAX has a history of taking your treasured superheroes from the pages of a comic book to the big screen. 
This week, celebrate your obsessions beyond the confines of the fandom community and share your inner geek with the world. We looked back at some comic-to-IMAX films, and seeing adored characters come to life will make anyone get their geek on.
Many would agree there's no shortage of screen time for Spider-Man. Before the first Spider-Man film, was a single story that started in 1962. Since that first Spidey introduction in Amazing Fantasy #15, there have been close to 800 comic issues, 6 movies, and a lot to geek out over.  
Spoiler alert - even though if you're a true geek, you would have obviously already seen the film dressed in a Spidey suit of your own - a critical scene in Spider-Man: Homecoming pays tribute to Amazing Spider-Man #33, which some fans would say is arguably "the greatest Spider-Man story ever told."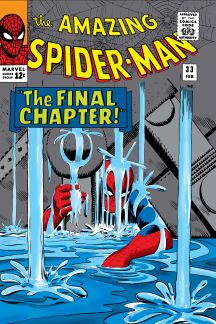 The Guardians of the Galaxy superhero team made the jump to IMAX in 2014 and really turned up the volume with the sequel this year. It's another series to marvel over (pun definitely intended) if you love a villain-fighting group of friends. Of course we also can't forget about the royal family of the same galaxy from Marvel's Inhumans, coming to IMAX screens - and TV screens - in two short months.
Also, for the Star Wars fans who can't help but draw parallels with Guardians of the Galaxy, Marvel Studios president Kevin Feige has said he considered intertwining a Star Wars narrative with the Guardians of the Galaxy plot, but the idea was ultimately cut. Although we won't see Peter Quill playing with a Darth Vader figurine like Feige once wanted, Dave Bautista (a.k.a. Drax) has mentioned he would still love to see a subtle hybridization of the two films. A Star Wars/Guardians of the Galaxy mega-movie would make any geek's day. Even though the plots don't coexist and time travel would have to occur to make it happen, one can still dream.
Whether you prefer experiencing your cherished superheroes fight villains and save the world in IMAX-amplified live action films or excitedly turning the pages of your comic book anticipating each new adventure, there's no shame in totally geeking out, and it may look something like this.
- Samantha Ulin | Intern, Corporate Communications